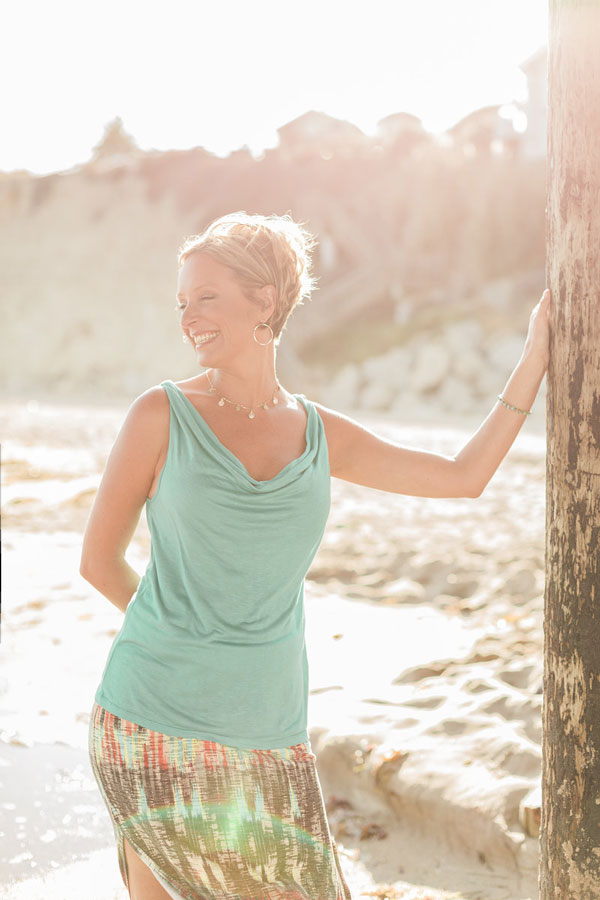 Deeply rooted near the ocean in Santa Cruz, CA, Heather has devoted her life to revealing the essence of Love through singing. She is a spirited song circle leader, renowned vocal coach, and acclaimed recording artist known for her soulful voice and passion for community building.
Founded in 2003, her "Women's Spirit Song"  circles and retreats have inspired thousands of women of all ages and ability levels to open their hearts and set their voices free. The numerous requests for her mentorship has moved Heather to create the "Women's Spirit Song Leader Certification Program" scheduled to take flight in the Summer of 2018.
Her Women's Spirit Song global music choir which organically emmerged from these cirles, puts on two heart-opening concerts a year, one near the Winter Solstice, and one in the Spring near Mother's Day.
Heather is currently a part of the Specialty Class Faculty at 1440 Multiversity where she takes participants on a transformational sound healing journey with their voices.
Through her private voice lessons, vocal coaching, and small group classes, singing workshops and retreats, Heather has helped thousands of students sing with more joy, ease and power; feel more safe and comfortable singing; and free their voices in other areas of their lives.
Heather has earned a loyal following through decades of diverse and inspired musical offerings. Check out her a cappella groups Dis Moi and Sirenz, her Jazz Quartet and her Women's Spirit Song Choir. You can also find her singing back up vocals for Girish. She has been an esteemed guest teacher for Silvia Nakkach's Annual Vox Mundi School Summer Retreats since 2008, and a vocal coach for Judy Stakee's song writing retreats.
Her most recent album is Prayers for the Water, is a ZMR top ten album and a gorgeous musical offering infused with gratitude and devotion for our life-giving waters. Released in February 2016.
Heather was born in to a family of singers. Music runs through her blood. She is a classically and jazz trained vocalists and has studied with some of the world's finest voice teachers including Christiaan Boele, Silvia Nakkach, Girish, Rhiannon, and Bobby McFerrin. She has gone from singing onstage with John Denver at age six to opening for musical greats such as So Vo So, Sista Monica, and Michael Franti with her a cappella quartet Sirenz.
She earned her Associates Degree in Music with emphasis on Vocal Performance from Cabrillo College in 1995 and her Bachelor of Arts degree in Social Work from Pacific University in 1997.
As part of her path of service, Heather gives back to her community. She donates a portion of proceeds from concerts, events and CD sales to local Santa Cruz organizations. So far she has given over $12,000 to Save Our Shores, The Rebele Family Shelter, The Santa Cruz Women's Shelter, and the Artemis Project.  And she has offered regular singing circles at the local women's jail.
Listen to some of Heather's music.