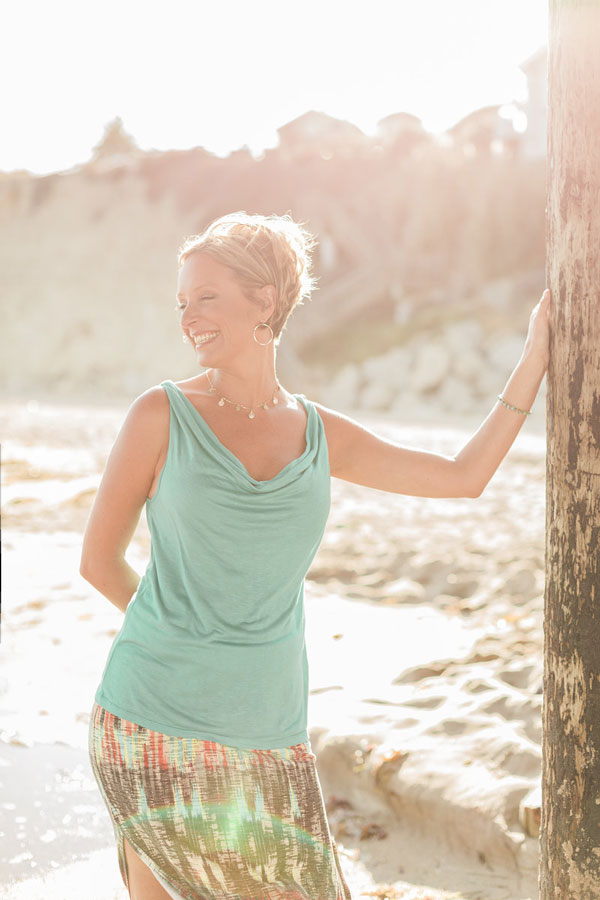 Heather Houston is an acclaimed singer, recording artist, voice teacher, workshop and retreat leader who is known for her exquisite and soulful voice and her ability to open hearts, lift spirits, and build community through music.
Born into a family of performers and musicians, Heather has been wholeheartedly singing since the age of three. Gifted with perfect pitch, a full-bodied voice, and a naturally warm and loving disposition, she is following a deep calling to help people heal and reconnect with themselves, each other, and the spirit of life through song.
Heather teaches private voice lessons, is the founder of  local and international "Women's Spirit Song" classes and retreats, and directs the women's global music Women's Spirit Song Choir. She has devoted her life to doing what she loves and revealing the essence of love through singing.
Through her voice lessons and vocal coaching, Heather has helped thousands of students sing with more joy, ease and power; feel more safe and comfortable singing; and free their voices in other areas of their lives.
Her "Women's Spirit Song" programs have inspired women of all ages to open their hearts and find their voices. She creates a safe space for women of all ability levels to connect with each other and the magic of singing. The women's global music performance ensemble Women's Spirit Song Choir naturally emerged from these singing circles.
Heather has earned a loyal following through decades of diverse and inspiring musical offerings, including the a cappella groups Dis Moi and Sirenz, jazz vocals with the Steve Abrams Trio, and as director of the Women's Spirit Song Choir.
Her most recent album is Prayers for the Water, a gorgeous musical offering infused with gratitude and devotion for our life-giving waters. Released in February 2016.
Heather is also a talented and experienced workshop leader who loves to facilitate singing workshops and yoga and singing retreats. She has been an esteemed guest teacher for Silvia Nakkach's Annual Vox Mundi School Summer Retreats since 2008, and a vocal coach for Judy Stakee's song writing retreats.
Both a classically and jazz trained vocalist, Heather has studied with some of the world's finest vocalists including Silvia Nakkach, Girish, Rhiannon, and Bobby McFerrin. She has gone from singing onstage with John Denver at age six to opening for musical greats such as So Vo So, Sista Monica, and Michael Franti with her a cappella quartet Sirenz.
As part of her path of service, Heather has supported a wide range of community groups through donations, benefit performances, and by leading singing circles at the local women's jail.
Based in beautiful Santa Cruz California, Heather enjoys communing with nature, breathing in the fresh ocean air, practicing yoga, laughing with her friends, and dancing her spirit free!
Listen to some of Heather's music.