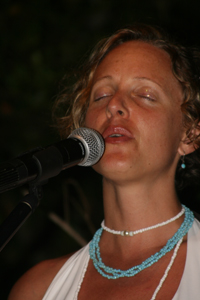 Heather Houston is committed to creating music that opens the heart and uplifts the spirit! She has been very active as a professional musician her entire adult life, and has worked on many projects.
Heather has lead creative projects with her vocal groups Dis Moi, SIRENZ, Yala Lati, Solo Projects, and Singing Circles. With these projects Heather arranges various musical pieces, including her own original compositions, and works to create beautiful vocal blendings, bringing out everyone's best voices.
In the studio, Heather has lent her voice to many musical projects. Her sense of music, her versatility, and sense of pitch and harmony have made her clients' musical products shine. If you're looking for a versatile female vocalist for your recording project, don't hesitate to contact Heather.