Saturday, October 22 at 6pm
The Santa Cruz Food Lounge presents
An Evening of Jazz with the Heather Houston Quartet
See Concerts and Events for details.
We've been cooking up some fun over here!
Classic and contemporary jazz with a splash of Latin, Motown and Funk.
Please stay tuned for upcoming events!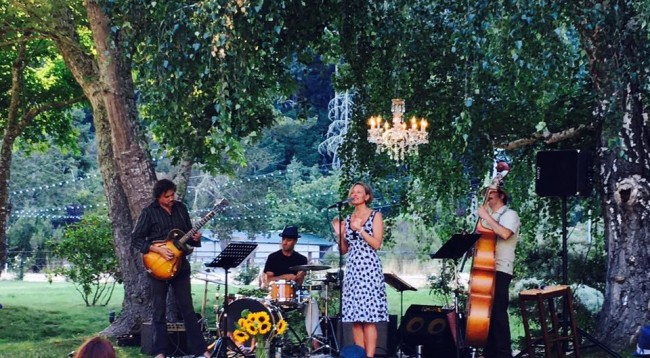 An afternoon at Bridgewater Farm
Ron Work – Guitar and Back-up Vocals
Dan Robbins – Stand-up Bass and Back-up Vocals
Heather Houston – Vocals, percussion
Kevin DiNoto – Percussion and Back-up Vocals