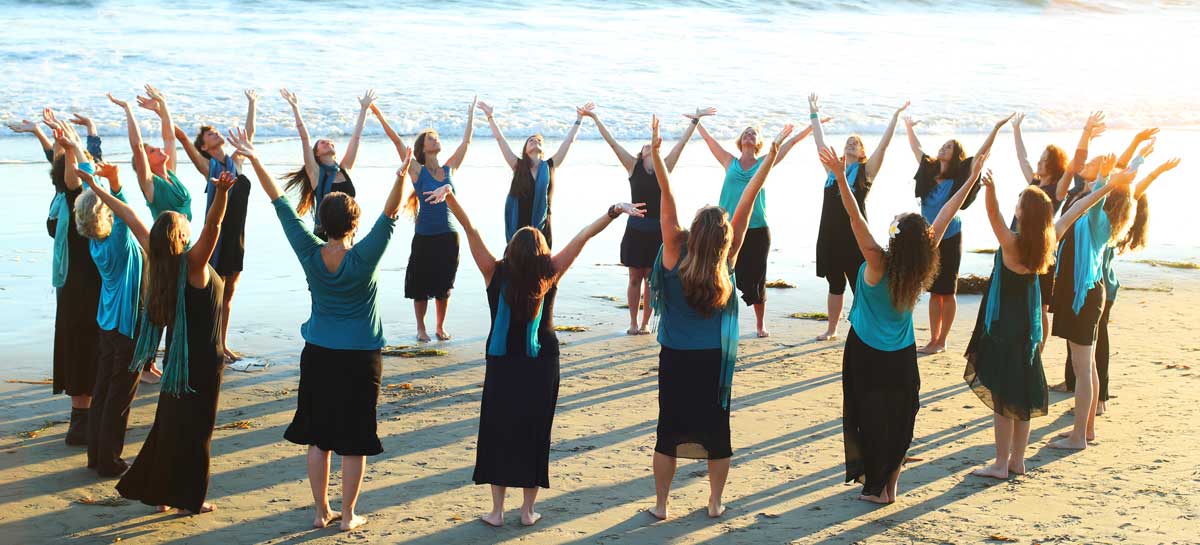 Lifting the Voice of the Feminine Essence
Feel confident, connected and uplifted as we journey from the depths of vocal meditation to the heights of expressive singing.
Discover the magic of timeless, heart-opening chants and songs from all over the world.
Free your voice, attune your ear, harmonize, improvise, and feel the joy in your heart!
Thousands of women have found new freedom, connection, and inspiration in Heather's singing circles over the last 12 years. Please join us in lifting your voice with this sacred circle of women! All ages and ability levels are welcome.
In this safe and sacred container you will be invited to…
Come home to yourself
Be part of a supportive community of women
Reclaim the power of your voice and express more freely
Feel calm, centered, and renewed
Awaken your intuition and creativity
Clear negative beliefs and stories
Enliven your spirit and invoke your Divine feminine essence
Move, breathe, laugh, and have fun!
You will learn basic vocal techniques, how to trust your own voice, and how to harmonize and blend with the group.
Date: Wednesday, May 24th
Time: 6:30 – 8:30 PM
Location: The Garden Sanctuary – 3070 Prather Lane, Santa Cruz
Cost: Free and Donations are welcome
Come see if the Women's Spirit Song series is right for you!
You are welcome to join us if you have never attended one of Heather's classes—or if you have attended and you bring a friend who has not.
Contact Heather if you have questions.